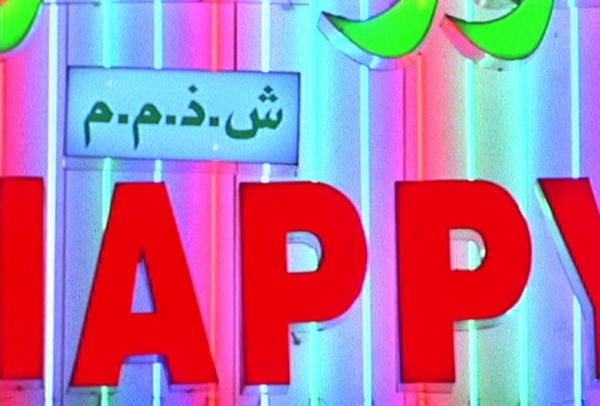 To kick off  Expanding the Frame, we've invited Chicago-based photographer, curator, and experimental filmmaker Ben Russell to present some of his key works. His works explore the psychedelic, the transcendent and the purely physical, and have been screened in a variety of surprising and unexpected places. In anticipation of his January 21 performance/screening of TRYPPS and The Black and White Gods, we've asked him to participate in our Q &A series 8-Ball. Here are his  insightful answers:
1. What was your greatest visual experience?
It's a three-way tie between hiking the Staircase at the Olympic National Forest on LSD, waking up 1/3rd of the way through Ken Jacobs' NERVOUS MAGIC LANTERN performance, and watching Bruce Conner's CROSSROADS for the first time.
2. Given your extensive travel as a filmmaker, where is your favorite, or most inspiring, place?
Easter Island, hands down—you can stand on the shore and see the curve of the Earth, or you can turn around and stand terror/awe-struck in the face of the sublime.
3. If you could collaborate with anyone, living or dead, who would it be?
Werner Herzog or Buster Keaton—it's a 50/50 split.
4. Who is your alter ego?
Sadie, my small Italian Greyhound who peed on my bed 2x a day for the first three years after I adopted her.
5. What are the last three films you've seen?
THE FANTASTIC MR.FOX (terrible), WHERE THE WILD THINGS ARE (fantastic—that dog!), and THE GLEANERS AND I (Agnes Varda, OMG)
6. What have you been listening to lately?
I've been going back and forth between ZZ POT and Lil Wayne's NO CEILINGS mixtape—his Lady Gaga remix (Poke Her Face) is on repeat.
7.  Which artist turned your world upside-down as a teenager?
David Lynch—TWIN PEAKS on TV totally blew my mind.
8.  Fill in the blank: What the world needs now is a 2-state solution to the Israel-Palestine conflict.