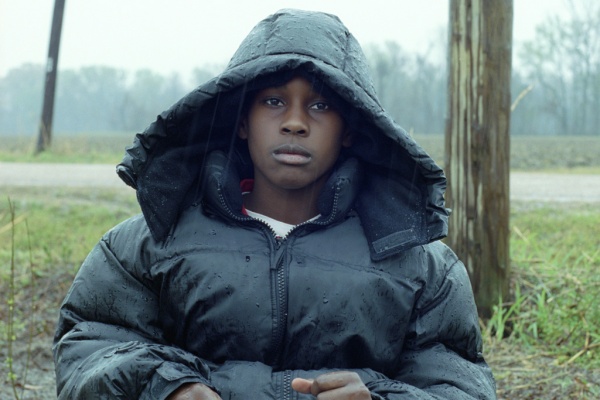 Ballast, which screens here on October 29, opens in New York City today. This is a critical juncture for any filmmaker, but the pressure is extreme for those distributing films themselves, as director Lance Hammer is.
Easing the pressure somewhat is the virtual consensus that Ballast is a true work of art – you can read the critical hosannas in Variety , the New York Post (!), and the New York Times (be sure to check out the beautiful audio slide show that accompanies that review) – but Hammer is also getting considerable press coverage related to his distribution decision. Going the DIY route means signing on for a huge amount of work that normally would have been done by others (for a price, of course – not just in terms of dollars, but also creative control).
As Manohla Dargis wrote recently, also in the New York Times, "With the support of some publicists, Mr. Hammer and Mr. Raphael will attempt to do what usually takes an army of handlers and entire studio departments to pull off. Mr. Hammer is creating the poster artwork and making the trailer, and together they are booking mainstream theaters and also taking " Ballast" around the country to universities, film clubs and art centers, just the way many independents have sought and found audiences for decades."
In that same article, Dargis offers an excellent and concise history on the rise and decline of independent filmmaking since the 1980s; for her part, she doesn't believe that the recent closings of a number of small film companies is necessarily a bad thing – not, at any rate, for "those who think films have worth beyond their box office returns" or for filmmakers whose "aesthetic sensibility and worldview are of no economic use and interest to the studios or to most audiences either." Ballast seems to fit on both those counts.
Incidentally, the Times really seems to love this film, not just for itself, but for the larger story it tells about independent, highly personal filmmaking. It figures into this Times story from last summer about DIY distribution, which is geared more to the layperson, and this story from critic Dennis Lim, which traces the story of how Ballast came about – a long, circuitous process that involved an extensive road trip through the Mississippi Delta. Lim also notes that when it comes to techniques, the filmmaker took inspiration from Robert Bresson and Wong Kar-wai, as well as Mike Leigh, the subject of a Walker film retrospective, Mike Leigh: Moments, screening October 3 – 25, as well as a Regis dialogue on October 15.
In the article, Hammer also makes another connection, one worth considering while walking through galleries of Eero Saarinen's work here and at the Minneapolis Institute of Arts. Having graduated from USC's architecture school, he believes what he learned there prepared him for filmmaking – perhaps even better than film school would have. " Architecture's about having faith in something unformed," he points out, "which you then have to manifest materially."
(By the way, here's a more in-depth, industry-oriented story about Hammer's decision to self-distribute Ballast, from indiewire.)