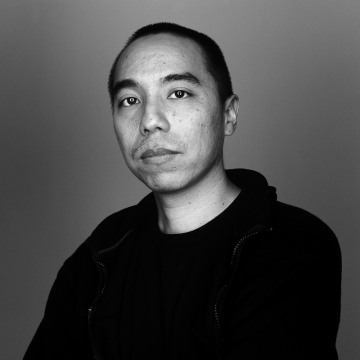 Apichatpong Weerasethakul was at Walker in November 2004 to present New Language from Thailand
Regis Dialogue: Apichatpong Weerasethakul and Chuck Stephens.
At that time Walker presented regional premieres of his films Sud pralad (Tropical Malady) and Sud Sangeha (Blissfully Yours.)
Lesser known in 2004, especially outside of international cinema circles, this Thai artist has just been awarded the Fine Prize, established by the Fine Foundation, at the Carnegie International exhibition that opened last weekend at the Carnegie Museum of Art in Pittsburgh.
Link to info about the dialogue and Chuck Stephen's essay printed in the Walker's Regis brochure.