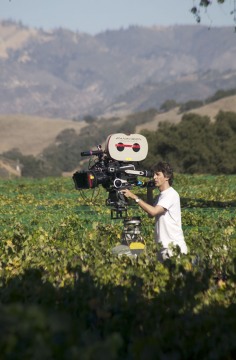 Lars Von Trier to work with Anders Thomas Jensen for his upcoming horror film Antichrist. Jensen co-wrote Open Hearts (presented in Women With Vision 2003) and worte and directed the lauded Adam's Apples. We've also premiered Von Trier's Dogville and Manderlay. One of the greatest living directors working with one of the best Danish writers – on a horror film, I can't wait. Twitch reports.
Martin Scocese wins top prize from the Director's Guild of America. Might he finally get his Oscar? indieWire reports.
The Mystery of the Missing Directors. The New York Times published an interesting piece on the lack of work from some of the turn of the century's most promising filmmakers. Alexander Payne (Former Regis dialogue participant), Kimberly Pierce, and David O'Russell are all mentioned.